Term life insurance offers coverage over a fixed duration, paying out a benefit only if the policyholder passes away during that period. The most sought-after plans nowadays are level term products, providing coverage for a term ranging from 5 to 30 years.
This type of policy is characterized by a consistent premium and death benefit throughout the term of the agreement. The premiums may be guaranteed* or not, and it's essential to understand the period of guaranteed* premiums when buying a level term life insurance policy.
Once your application has been accepted and your policy is activated with the initial payment, the insurer has a duty to uphold the policy as long as you continue paying the premiums. There's no obligation for you to pay, but your policy will end if you stop paying, typically after a grace period of about 30 days.
Certain term insurance policies offer renewal options once you complete a specific period, which can range from 1 to 30 years. The premium rates undergo an increase at every renewal, and most policies require proof of insurability at renewal for you to be eligible for the most affordable rates.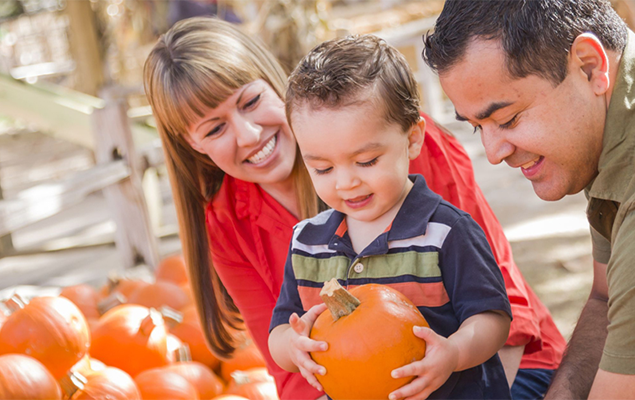 "Term life insurance provides affordable, time-bound coverage, but may increase in cost or expire, necessitating a clear understanding before purchase."
Term Insurance: Benefits and Drawbacks
Benefits
Term life insurance typically has lower initial premiums compared to permanent insurance, allowing you to afford more coverage when you're younger and most in need of protection.
It's an effective way to cater to specific needs that will diminish over time, like paying off a mortgage or car loan.
Newly introduced 20- and 30-year plans can offer coverage for as long as the majority of individuals require life insurance.
Drawbacks
Premiums tend to rise as you age, after the chosen term expires, assuming the policy is renewed after that term.
Coverage might cease at the term's end or become too costly to maintain.
Generally, these policies don't include cash value or paid-up insurance.
Key Queries for Evaluating a Term Policy
What's the policy's duration? If you wish for an option to renew for a specific number of years or until a certain age, what are the renewal terms?
When can I expect my premiums to increase? Every year? Or perhaps after a more extended time like 5, 10, 15, 20, 30, or 40 years?
Is there an option to transition to a permanent policy? Some plans permit conversion to permanent coverage without requiring a medical examination, irrespective of your health condition at conversion time. These are known as "convertible term" policies.
Guidance for Buying Life Insurance
When you're in the market for a life insurance policy, consider these tips:
Take the necessary time to make an informed decision, but don't delay important decisions that could safeguard your family. Make sure you comprehend any policy you're contemplating, and that you trust the provider and product.
After you've acquired an insurance policy, remember that a "free-look" period often follows, usually lasting 10 days after policy receipt, during which you can reconsider your decision. Utilize this time to scrutinize your policy. If you opt out, the company will rescind the policy and provide an appropriate refund. Review the copy of your application enclosed in your policy. Any errors or omissions should be promptly reported to the agent or the company.
Periodically review your policy, or whenever your circumstances change, to ensure your coverage is sufficient.
Additional Considerations When Choosing a Term or Permanent Policy
What occurs if I can't make the necessary payments?
Missing a premium payment usually results in a grace period of 30 or 31 days during which you can pay the premium with no interest. If you fail to make a payment by the end of the grace period in a term policy, the policy will lapse. For a permanent policy, with your consent, the insurer can use the policy's cash surrender value to keep it in effect as long as there's adequate cash surrender value. Some flexible premium policies might allow you to reduce or skip premiums as long as sufficient cash values remain, although this would result in lower cash values.
What if I become incapacitated?
Additional benefits can be provided through provisions or riders added to a policy. A "waiver of premium"** for disability is one such rider. If you become completely disabled for a specified period, you're exempt from paying premiums during the disability.
Are there any other riders available?
An "accidental death benefit" offers an extra benefit in case of death due to an accident. This rider, if offered, would require an additional premium. Availability and specifics vary by carrier and state.
"Accelerated benefits" or "living benefits" allow you, under specific conditions, to receive your life insurance policy's proceeds before your death. Such conditions could include terminal or catastrophic illness, the need for long-term care, or confinement to a nursing home. This rider, if offered, may require an additional premium. Availability and specifics vary by carrier and state.
A "child rider" provides insurance for all your children, usually offering a death benefit ranging from $1,000 to $20,000. This rider, if offered, would require an additional premium. Availability and specifics vary by carrier and state.
When does the policy take effect?
If you choose to purchase the policy, find out when the insurance becomes valid. This date could differ from the date the company issues the policy.
© Legacy Secure of MI Inc